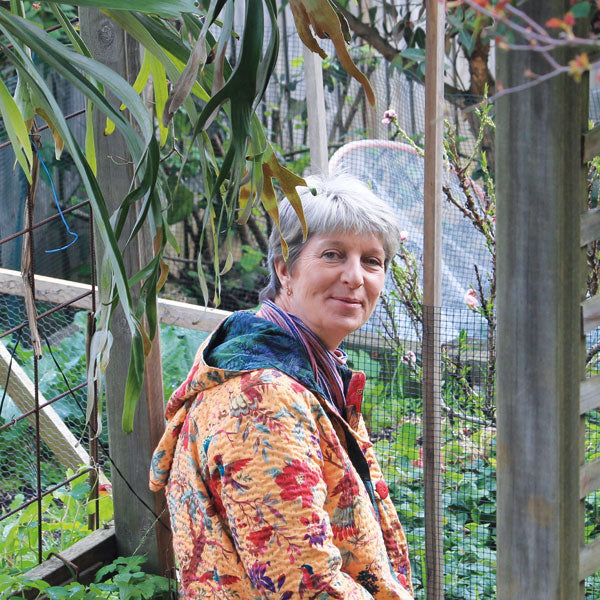 Meet Veronique
A fertile imagination couple with the ability to "draw anything" are the basis of her creative endeavours.

Quilt making is not a traditional craft in Switzerland where she was born. It was not until she first lived in Melbourne that she became aware of quilt making. A neighbour had introduced her to a sewing group where she was initially exposed to teddy bear making and appliqué. Véronique was smitten and since that time has become immersed in the making of quilts.
She loves fabrics and often finds it difficult to work with a particular range and style, preferring to mix and match.

As an embroiderer Véronique is very attracted to Australian flora and its stunning colours, often using it as a guidance when looking for a specific
combination of colours. And her love of the native flora drew the attention of Cottage Garden Threads, a thread company locally based. Their collaboration resulted in a range of 29 colours combinations called "Feathers and Petals".
Regular price
Sale price
$6.00 USD
Unit price
per